My trip to the Software Design and Development conference came only a few days after returning home from NDC Minnesota, so I should have written this post 6 months ago. Life took some unexpected turns, so better late than never.
History
My first SDD was over 10 years ago. The opportunity came about when the Pluralsight founders opted to step out of the conference circuit and encouraged myself and others to step in. Back then the conference ran under a different name, but the organizer and the feel of the conference hasn't changed. Both are some of my favorites.
On all my trips to London I've always arrived on an overnight flight from Washington D.C. For this trip I took a daytime flight, leaving Washington at 9 am and reaching a dark and rainy Heathrow at 9 pm. I was bored with overnight flights into Europe and hoped the shift would allow me a quicker adjustment to the time change (it did).
I've always found London to be comfortable and familiar. I grew up in an old house by American standards, in an old town and near the older east coast cities. In the black cab from Paddington station, at night and in the rain, the Georgian architecture of London made me feel like I was riding through Northwest D.C. The terraced housing passed by like row houses in Baltimore. The smell of old wood near the river, and the Sunday roast. These are childhood experiences. London is closer to home than Chicago or Seattle.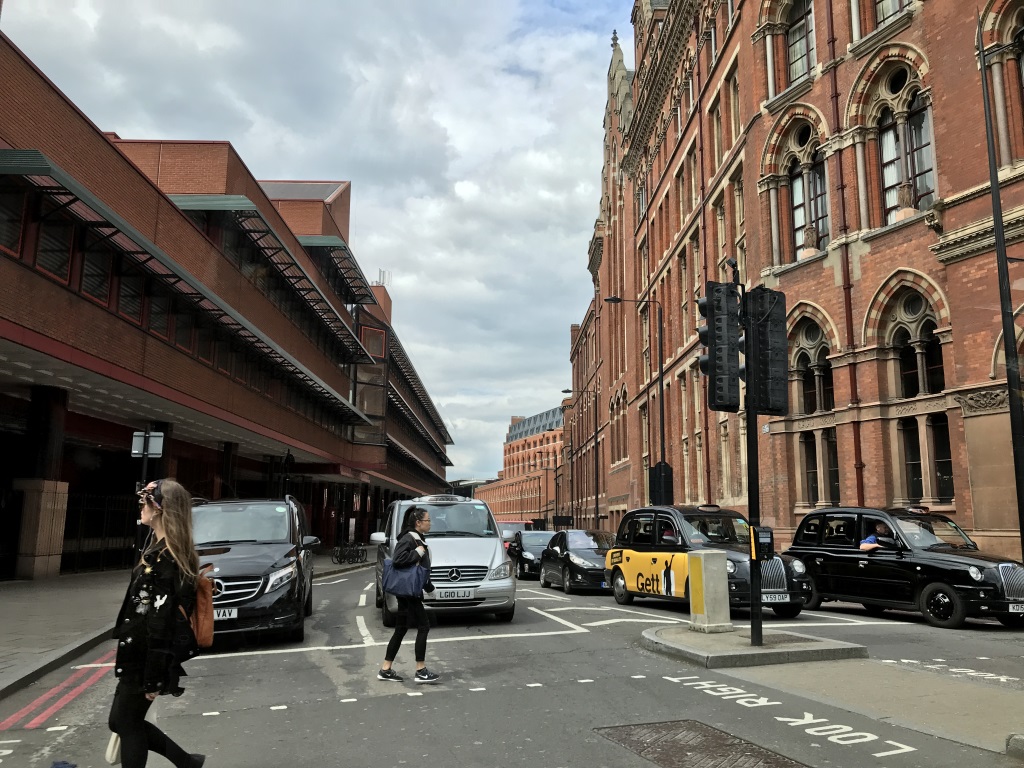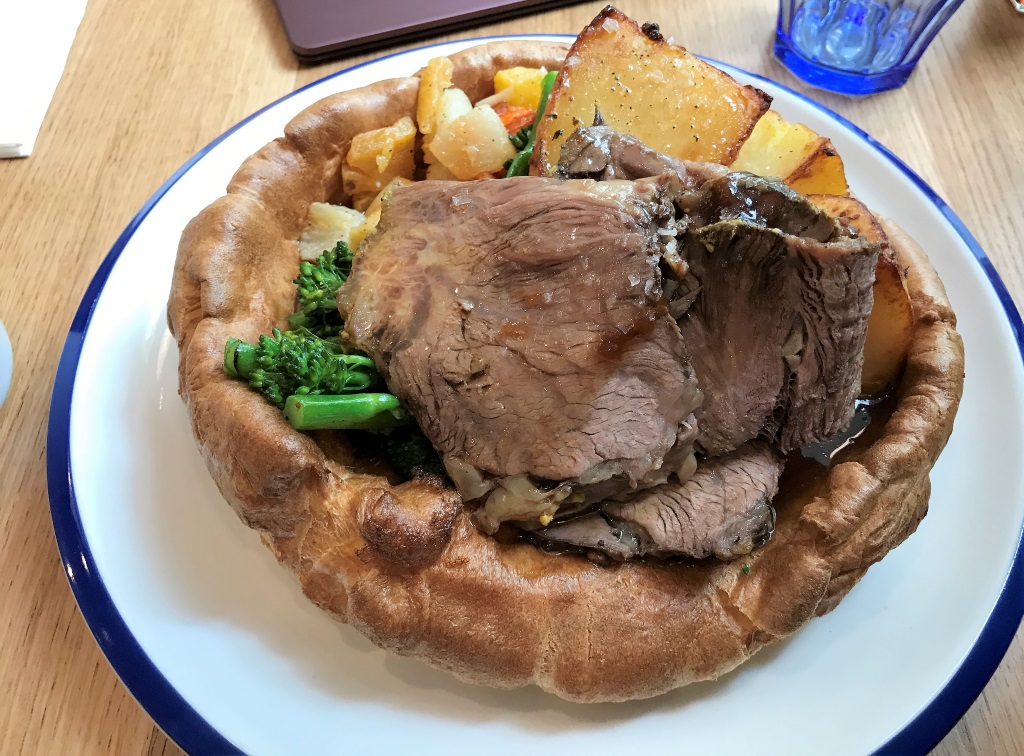 The Conference Experience
If I'm ever in London when a cyclone hits, I'll want to be at the Barbican Centre, the usual home for SDD. The brutalist architecture of the surrounding estate places concrete beneath your feet, above your head, and around you on all four sides. Razed to the cellars by bombs during World War II, the area today lives up to the old Latin meaning of the word barbican, which implies a residence that is "well-fortified".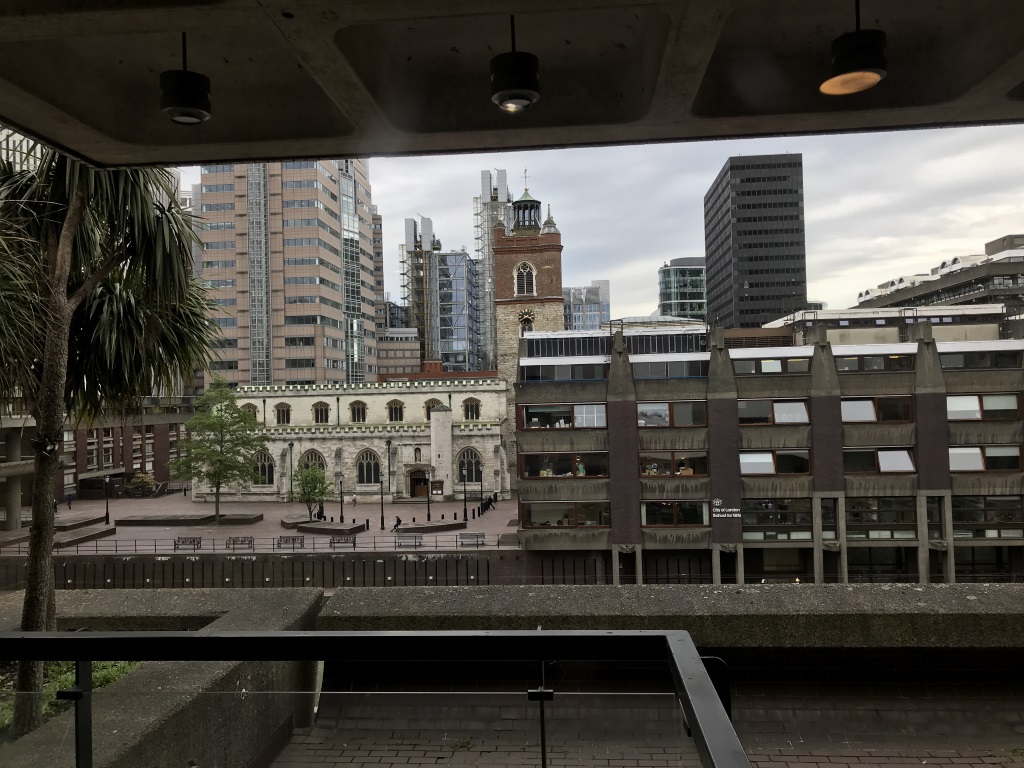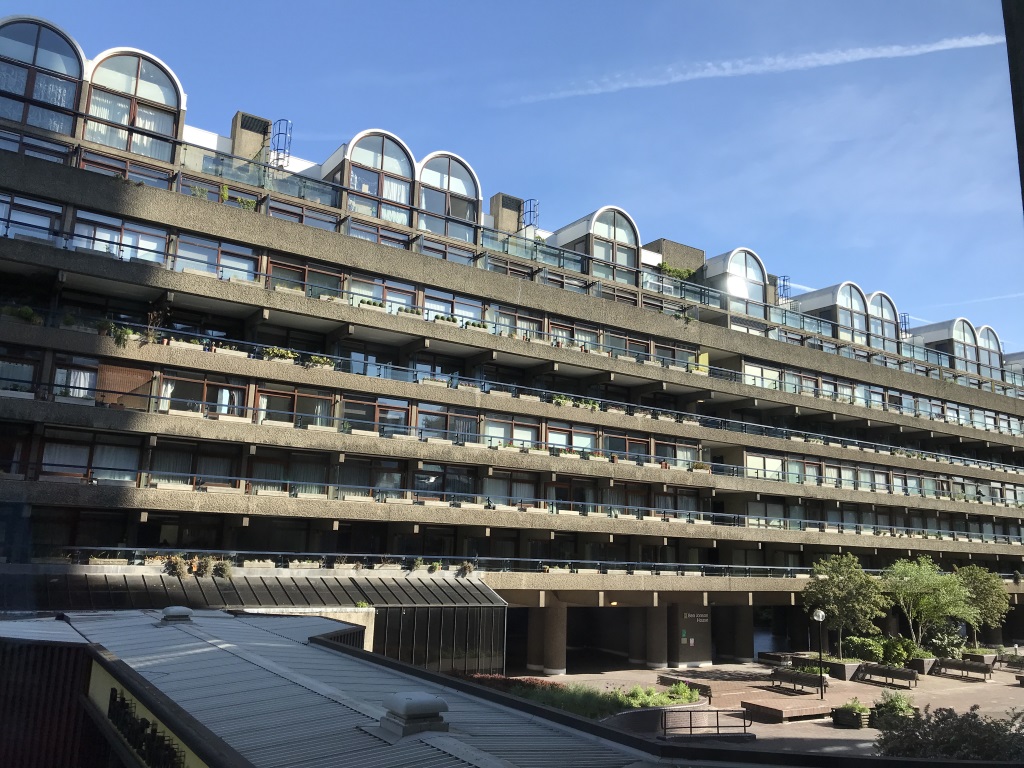 The first day of SDD for me was a C# workshop. It's been a long time since I've taught a pure language workshop, and the experience was wonderful. In recent years, my workshops revolved around Angular. In December of 2017, after running an Angular workshop at NDC, I made the decision to escape from the asylum. I didn't want to work with Angular, and I was tired of teaching students how to shave yaks. I especially didn't want to shave my own yaks only to hear them bleat WARN deprecated with breaking changes the following week. In this workshop, I felt rewarded by teaching topics with significance in software development, and showed how to use patterns with staying power.
My final session at SDD was one of the most enjoyable sessions I've presented in a few years. I was able to open an editor and vamp on a .NET Core web app for 90 minutes. This type of presentation doesn't work as a keynote, or in front of a huge audience, but on this day I had the perfect room and time slot.
The Culinary Experience
Before I arrived in London, I knew I would eat well during the week. Brian Randall was also speaking at the conference. No matter where I am in the world, I can call Brian, tell him what city I'm in, and he'll have restaurant recommendations. When I'm in the same city as Brian, the culinary adventures are fantastic. Highlights from the past include Vivek Singh's Cinnamon Club (in London), Bobby Flay's Mesa Grill (in New York city at the time), and a couple dozen other fine restaurants over the years.
The SDD organizer, Nick Payne, is also a foodie. Nick organizes a speaker's dinner every year, and not only does the restaurant exceed expectations, but the company and conversation does, too. This years dinner was at Rök, a restaurant with a rural Nordic influence in the décor, as well as the food.
This year's highlight, though, was the Duck and Waffle. There's only three buildings in all of London that can look down at The Gherkin, and the Duck and Waffle is at the top of one of those buildings. Brian and I had breakfast here one morning, and yes, the duck leg confit was tasty. The views, however, were breathtaking. There's a chill of insignificance that settles over me when I'm looking over the sprawl of 8 million people. Fortunately, breakfast day was a rare sunny morning in London. The warmth of the sun was a good counterbalance.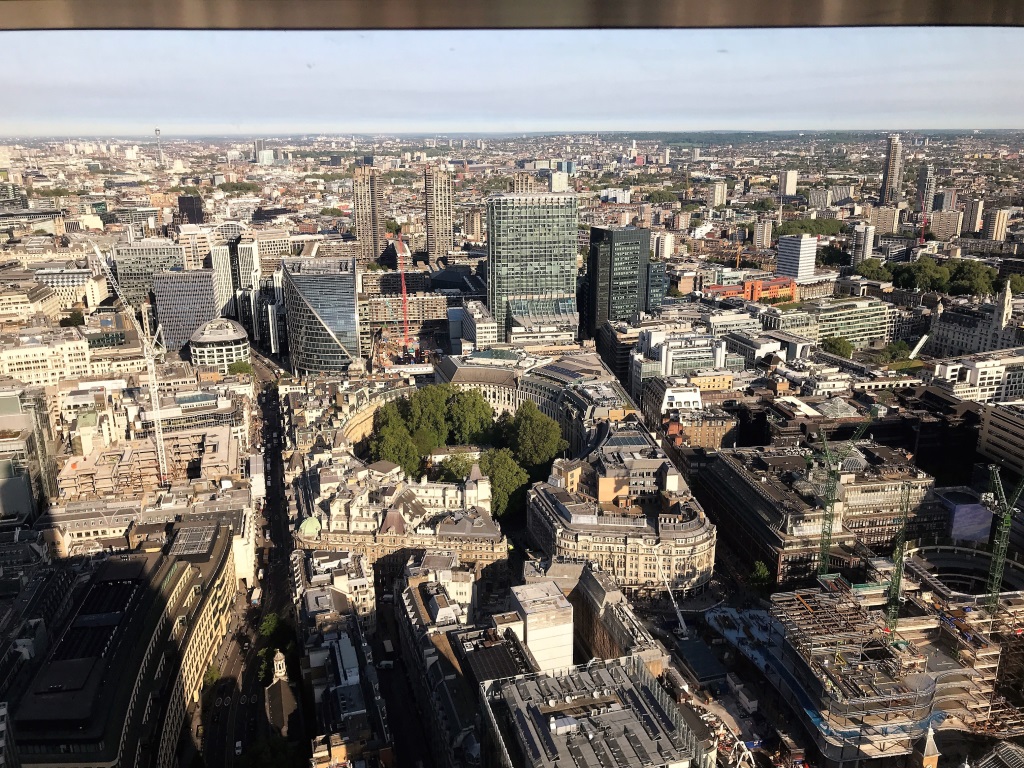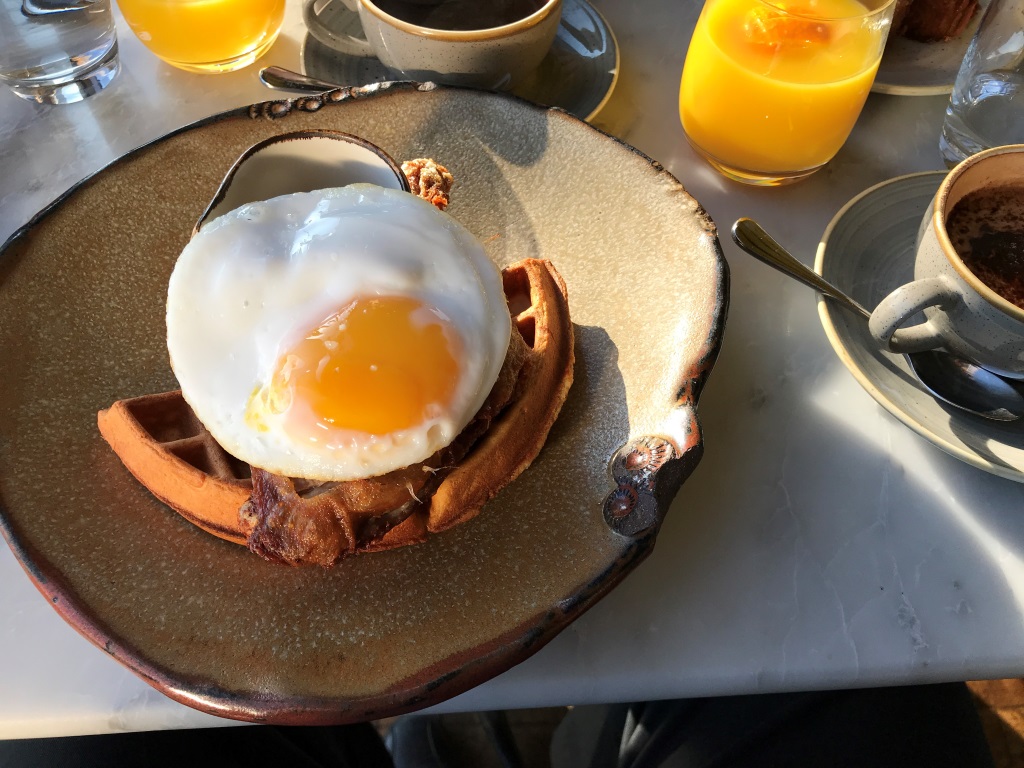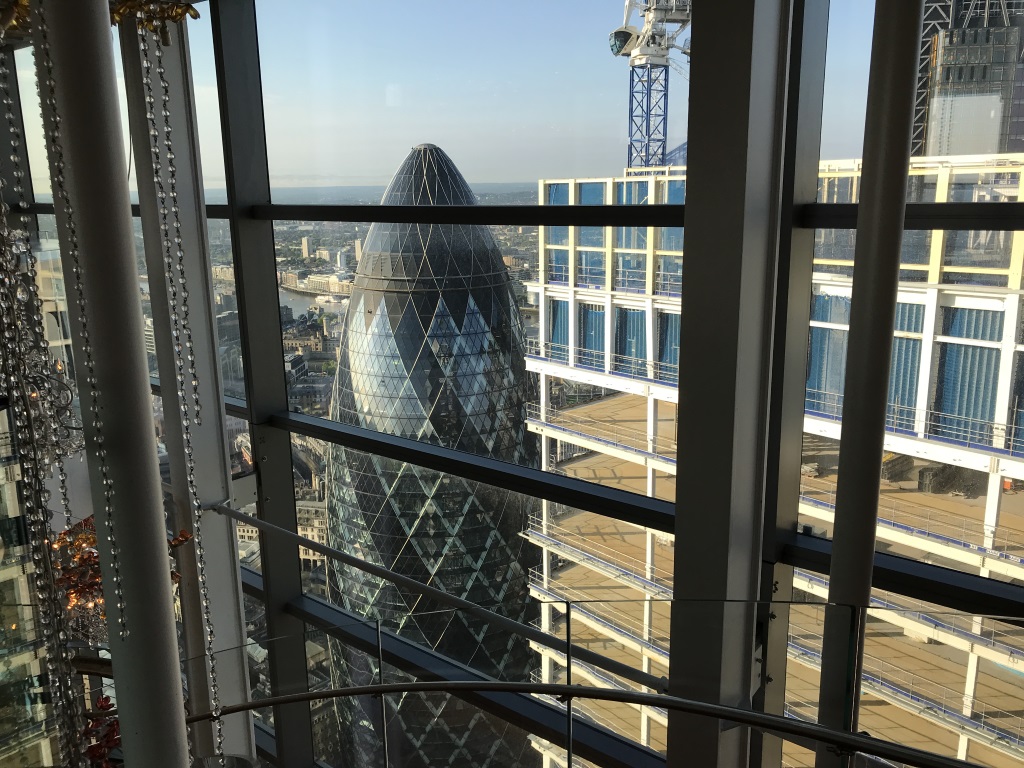 As much as I enjoy London, though, I had to cut this trip short. Wall Street beckoned.
Up next in this travel series: Pluralsight IPO day.