I spent a fair amount of time this year with Windows Workflow Foundation. I wrote about WF and posted a handful of articles about WF here on OTC. However, not everything I wrote ended up online….
Packt Publishing took all my work and ran it through a top-notch editorial and technical review. The result is a new book: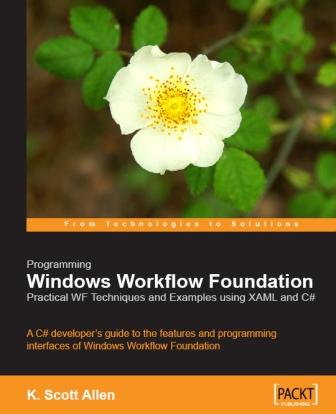 Order now and avoid the rush!